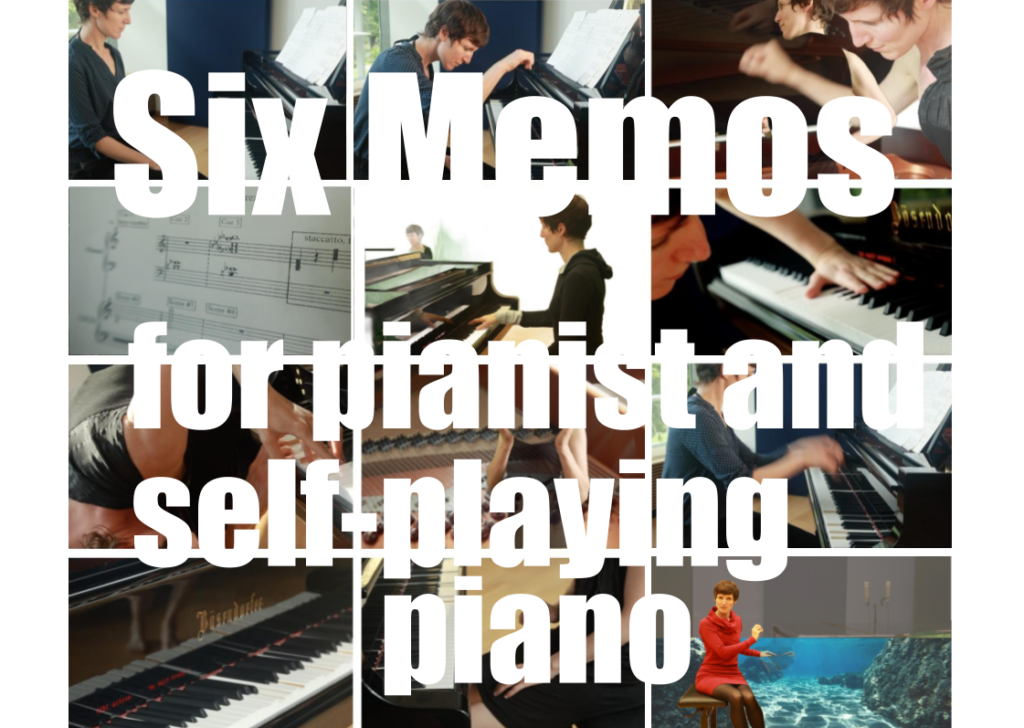 Collage from video Stills from Markus Kupferblum
The composition "Six memos for a pianist and a self-playing piano" emerged from a peer-to-peer interaction between Adrián Artacho and Hanne Pilgrim with the self-playing piano "CEUS" by Bösendorfer as case study on the null space of Eurhythmics. Markus Kupferblum developed a cinematic concept for the six co-created compositions by Adrián Artacho and Hanne Pilgrim.
---
Where: University of Music and Performing Arts Vienna
When: 2022-10-01, 20h
The series of miniatures "Six Memos, for pianist and self-playing piano" is inspired by Italo Calvino's last six lectures "Lezioni Americane" (although the sixth was never completed) on the characteristics of a literature of the future. The main ideas that appear in these lectures tebrate the series: leggerezza (lightness), rapidità (speed), esattezza (exactness), visibilità (recognisability), molteplicità (multiplicity), and coerenza (consistency). These are also the titles of the six pieces that make up the series.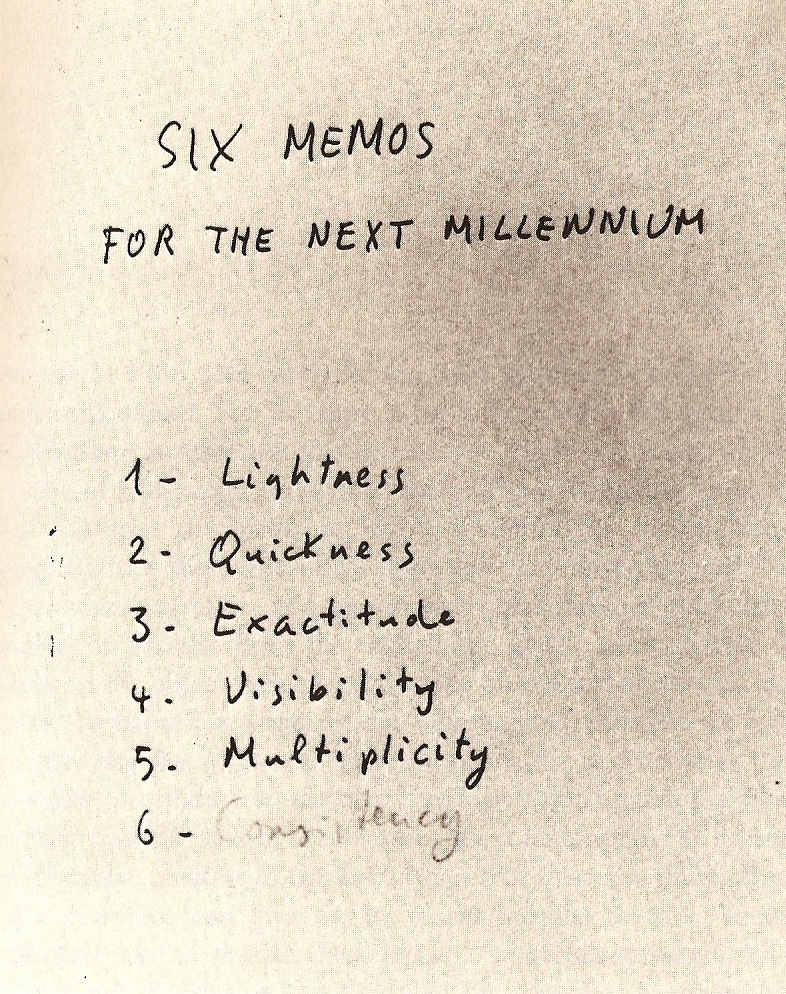 Lezioni americane (1985)
"In an age when other fantastically speedy, widespread media are triumphing, and running the risk of flattening all communication onto a single, homogenous surface, the function of literature is communication between things that are different simply because they are different, not blunting but even sharpening the differences between them, following the true bent of written language."
Italo Calvino
Six Memos for the Next Millennium